X-Terra, an avant-garde meta-folk album for two instruments: the piano and the human voice. This is a provoking retelling of old stories, which are removed from their supposed natural places into the undefined but real world of the narrators, in the present tense. In X-Terra the present enslaves the past. Historically, in this present tense, elves reside.
Tracks list: 
1.The fisherman's doubt
Based on Giorgos Mitsakis' song "The fisherman", recorded in 1947.
2.Maharaja shot
Based on Stauros Tzouanakos' and Nikos Goumas' song "The maharaja", recorded in 1952.
3.Fooled
Based on Vassilis Tsitsanis' song "Swindling", recorded in 1940.
With the support of SeedPoint Music Publishing
4.The rascal
Based on Kostas Skarvelis' song "Beat it! You rascal", recorded in 1934.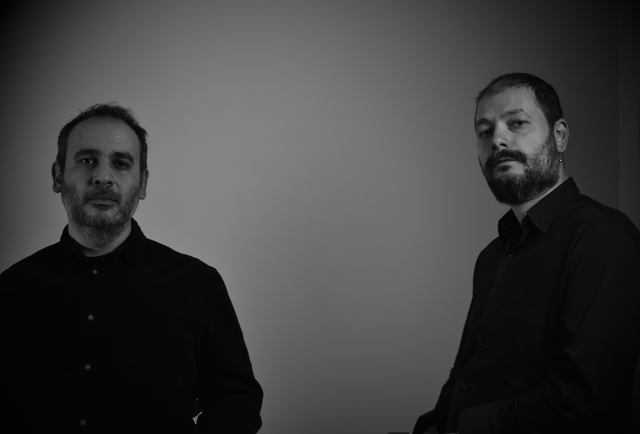 5.Dino in America
Based on Iakovos Montanaris' song "The American", recorded in 1935.
6.Parallel princess 
A melody found in historical discography since 1910, recorded in Lithuania, Serbia, Romania, Hungary, Ukraine, Russia, Greece. Here, based on Panagiotis Tountas' version "I want a princess", recorded in 1936. 
7.Butcher
A traditional melody, recorded since the 1920s. Found in Greek-speaking, Turkish and Klezmer repertoires.
8.The dopehead
Based on Markos Vamvakaris' song, recorded in 1933.
9.The refugees carols
In 1930–1931, Melpo Merlier recorded Greek refugees from Asia Minor in Athens. Eirini Bogiatzi, a refugee from Fokaia, sang the new year's carols, using different, than the common, lyrics. Quite often, this version is called "the refugees carols".
total time: 44 minutes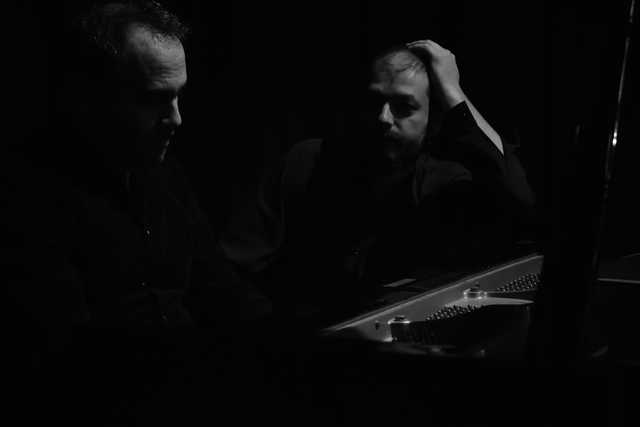 Credits:
Piano, arrangements, production: © Nikos Ordoulidis
Voice: Akis Pitsanis
Recorded: February 2018
Released: April 2021
Recording – Mixing – Mastering: George Bakalis | EastSide Recording Studio, Thessaloniki, Greece www.eastsidestudio.gr
Recorded at "Handmade Piano" workshop on custom made Concert Grand pianos designed and built by Panos Ioannidis www.handmadepiano.eu
Cover design: Dimitris Arvanitis
Photography: George Evaggelou
PR management: George Moysidis